Killerglass is the manufacturer of clear radiator hoses. This allows us great flexibility to make "one of a kind" custom hoses.
We do have engineering and manufacturing limits on what can be done, we will try to cover the basics here
Our hoses are not flexible. You must have enough rubber hose at the ends to allow for complete engine flex under all conditions. Most of the time a rubber elbow at one end and coupler at the other is enough.
Inside Diameter "ID". We can make hoses to fit inside rubber hoses from 5/8" ID to 2" inch ID
Min length for a strait hose 4 inches up to 15"
Min length for a bent hose 6 inches up to 15"
Maximum bend angle is 90% a right angle, anything over that can cause a structural issue.
2 bends per hose? Most of the time this is not possible. Some longer hoses a second bend up to 20% is possible, whats not possible is two 90% bends. The picture displayed is about as far as we like to take two bends to keep the integrity of the glass to our high strength standards.
2 bends per hose require another "job cycle". Each "Job Cycle" adds a day to the manafacturing time along with about 1/3 more cost.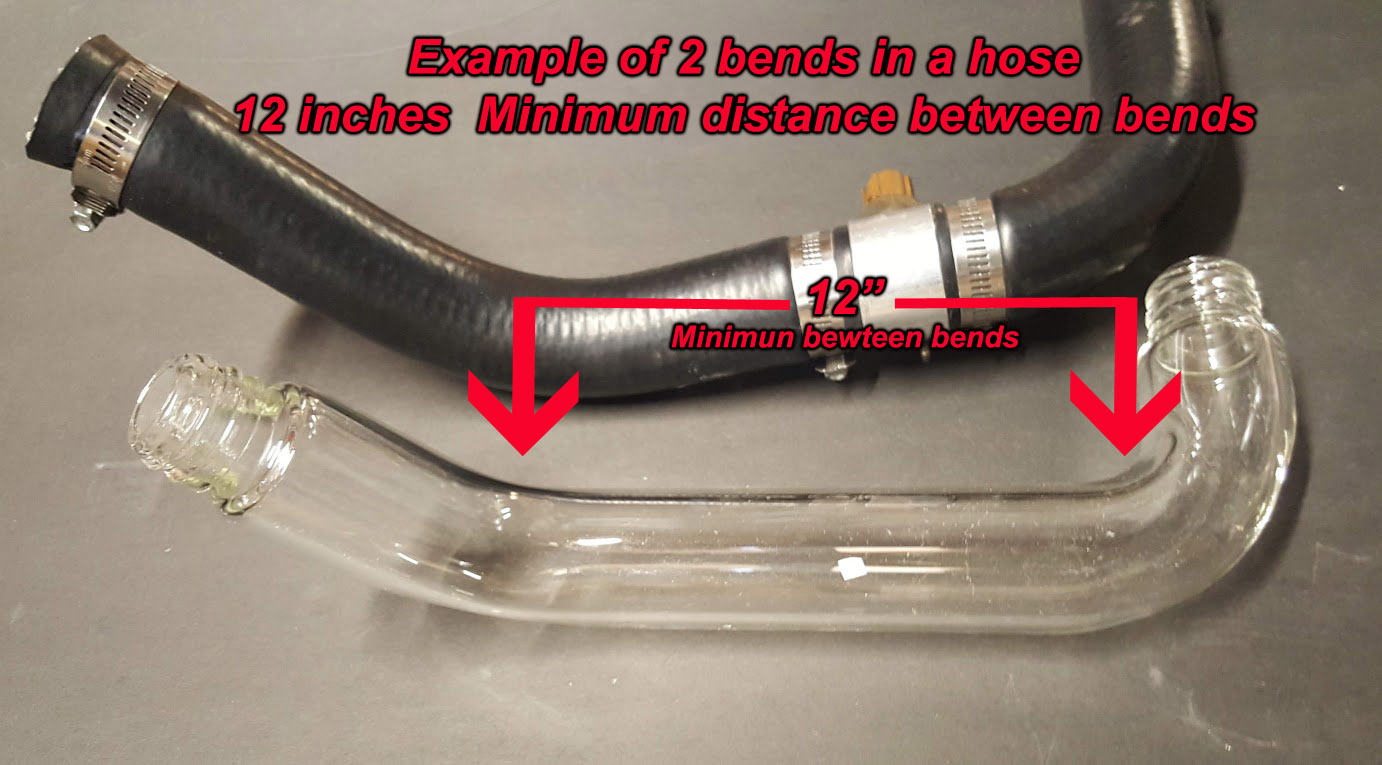 If you think this is your route we will need lots of info from you. At minimum a picture of your engine bay with radiator and engine installed so we can ask for measurements. Don't worry were really good at getting the info we need so never feel intimidated. Were very patiant and enjoy the challenge.